Denis Mukwege
Founder and Director, Panzi Hospital,  2008 UN Human Rights and 2013 Right Livelihood Awards Winner
Dr. Jewel Howard-Taylor
Vice President of Liberia and President of the Senate of Liberia. Chairperson, Senate's Health and Social Welfare Committee on Gender, Women and Children.
Dr. Nurhayati Ali Assegaf
Vice Chairwoman of the Democratic Party (Partai Demokrat) of Indonesia, President of Geneva Council for International Affairs and Development (GCIAD)
Hanna Birna Kristjánsdóttir
Senior Advisor on Women's Leadership at UN Women. Chair of the Reykjavík Global Forum Board. Minister of Interior of Iceland (2013-2014), Member of Parliament (2013-2016), and Mayor of Reykjavík (2008-2010).
Helen Clark
Chair of the WPL Board. Prime Minister of New Zealand  (1999-2008). Administrator of the United Nations Development Programme (2009-2017).
Jane Goodall
Ethologist. Founder, Jane Goodall Institute.  UN Messenger of Peace. Founder, Roots & Shoots.
Jody Williams
Chair, Nobel Women's Initiative and 1997 Nobel Peace Prize Laureate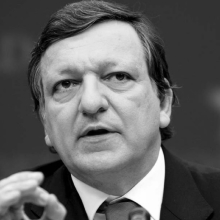 José Manuel Barroso
Chairman, Goldman Sachs International. President of the European Commission (2004-2014).  Prime Minister of Portugal (2002-2004).
Kathy Calvin
President and Chief Executive Officer, United Nations Foundation. President of the AOL Time Warner Foundation (2000-2003).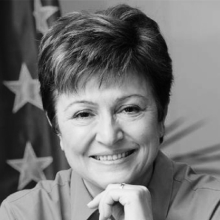 Kristalina Georgieva
Chief Executive Officer of the World Bank
Laura Liswood
Secretary General, Council of Women World Leaders. Commissioner of the City of Seattle Women's Commission.
Laura Tyson
Professor of Business Administration and Economics, Haas School of Business, University of California, Berkley. Chair of the US President's Council of Economic Advisers (1993-1995).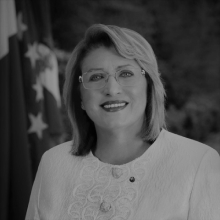 Marie-Louise Coleiro Preca
President of Malta (2014-2019)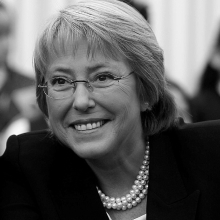 Michelle Bachelet
UN High Commissioner for Human Rights. President of Chile (2006-2010 and 2014-2018).
Mo Ibrahim
Sudanese-British Mobile Communications Entrepreneur and Philanthropist. Founder and Chair, Mo Ibrahim Foundation. Creator of the Mo Ibrahim Prize for Achievement in African Leadership and the Mo Ibrahim Index of African Governance.
Pascal Lamy
Director-General, World Trade Organization (WTO) (2005-2013).  European Commissioner for Trade (1999-2004). Honorary President of the "Paris & Berlin-based Think tank Notre Europe – Jacques Delors Institute". Chief of Cabinet to the President of the European Commission (1984-1994).
Rebeca Grynspan
Head of the Ibero-American Secretariat. United Nations Under-Secretary-General and Associate Administrator of the United Nations Development Program (2010-2014), Vice President of Costa Rica (1994-1998).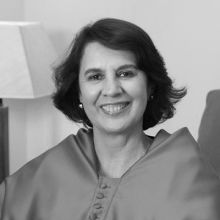 Rosalía Arteaga
President of Ecuador (1997)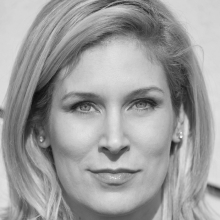 Silvana Koch-Mehrin
President & Founder of the Women Political Leaders (WPL)
Tarja Halonen
President of Finland (2000-2012) and Finland's first female Head of State.  Member of the Board of Trustees, Oslo Center for Peace and Human Rights. Co-Chair, UN High-level Panel on Global Sustainability. Chair, Council of Women World Leaders.