In less than one month, the most powerful female leaders from the world will meet in Reykjavík for the 2019 edition of The Reykjavík Global Forum – Women Leaders, and WPL looks forward to welcoming you in Iceland. This year, outstanding leaders have confirmed their participation and will join the hundreds of Conversationists who have signed up to this unique forum to share and discuss ideas and solutions on how to further advance society and increase the number and power of women in leadership positions.
As key political leader, and as a testimony that women can shape politics and can push forward the agenda of women leadership, you are invited to join such inspiring personalities.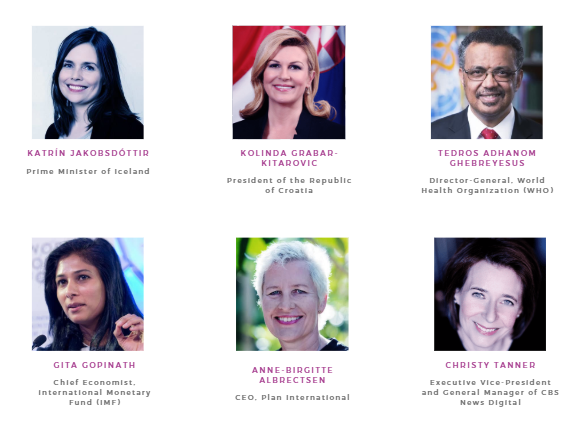 "… by conversation, the influence of the Conversationist upon the world in general, is more decided than that of the talker …"
At the Forum one is not an attendee, but someone who can hear what is being said, add value by sharing ideas, insights, experience and their passion for the conversation: a Conversationist. At the Forum you will have the opportunity to join the conversations and to exchange your views with such a distinguished group. WPL looks forward to hear your experience and contribute to the long-term positive impact of this flagship event.