International Women's Day celebrates the inspiring and courageous work women around the world are doing to secure women's rights and to shape more tolerant and equitable societies. On this day, both women and men reflect on the work that remains and remember the many whose voices go unheard and who continue to be excluded from realising their full potential.
For 2018, the UN has chosen the theme: #PressforProgress for International Women's Day.
In recognition of this year's International Women's Day, the Women Political Leaders Global Forum (WPL) is launching its own #PressforProgress social media campaign. Female political leaders from all over the world are sharing their position by sending a quote that answers the question: How will you #PressforProgress?
Women political leaders are encouraged to contribute with a quote, as well as a high resolution photograph, posing like in the picture below.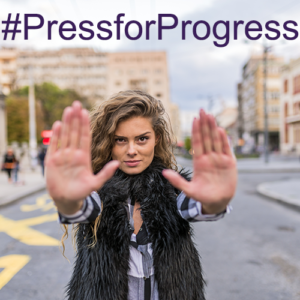 Contributions are welcome by Friday, 2 March.