How to address the most pressing issues confronting the world today?
Women Political Leaders (WPL) is dedicated to sharing the countless initiatives and solutions that women Parliamentarians apply each day throughout their professional careers.
To commemorate International Women's Month 2021, and inspired by its theme of "Women in Leadership: Achieving an Equal Future in a COVID-19 World", WPL has compiled dozens of responses from Parliamentarians worldwide who completed the following sentence: "To build a more equitable society, I …." 
Their wide-ranging replies demonstrate that women leaders are taking bold action to dismantle the systemic barriers that continue to hold women back.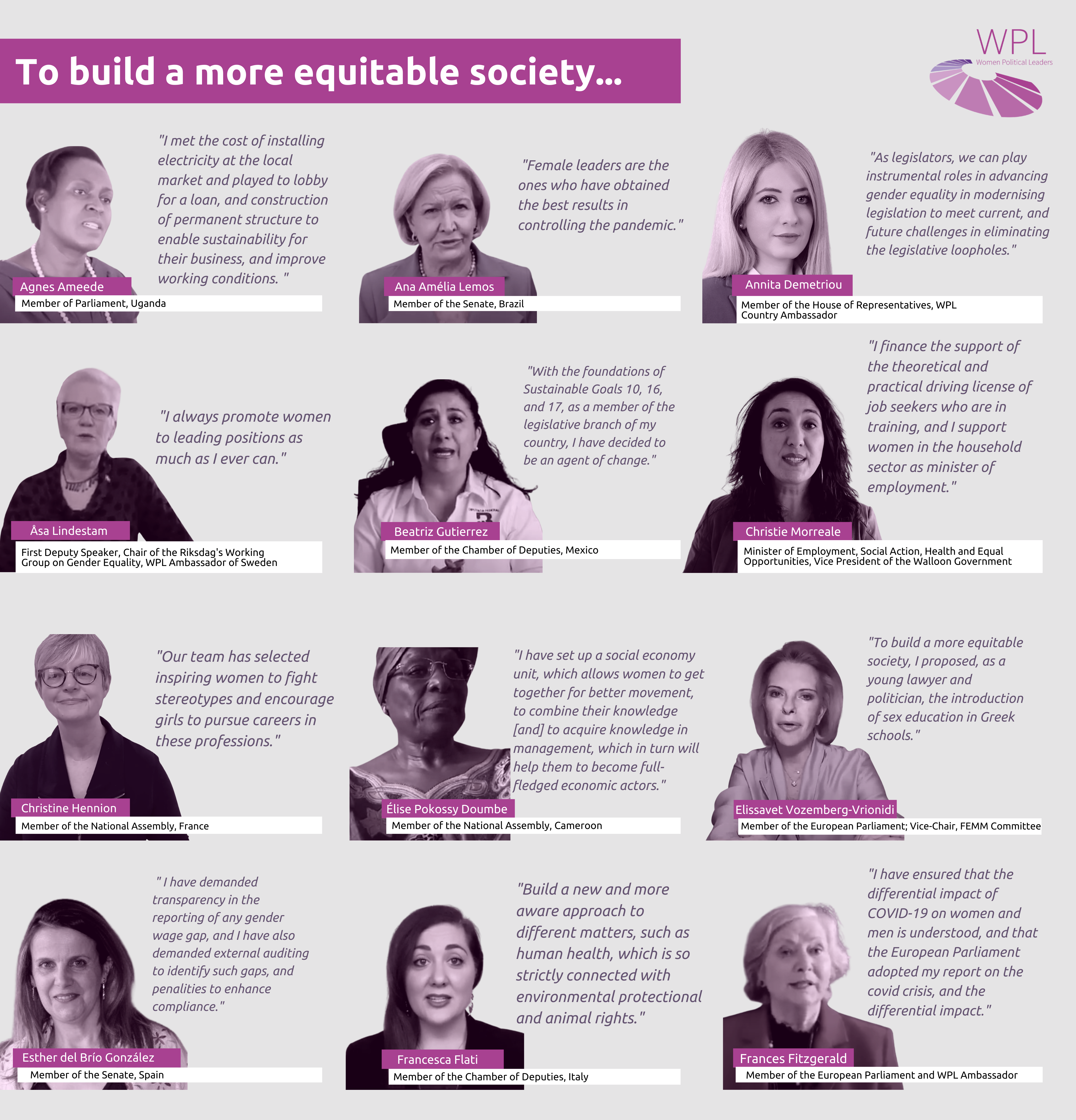 By raising their voices in defense of the voiceless and the most vulnerable, by fighting for equal representation in decision-making at every level, and by acting to uphold the human rights of all women and girls, these women leaders are transforming our shared vision of future society.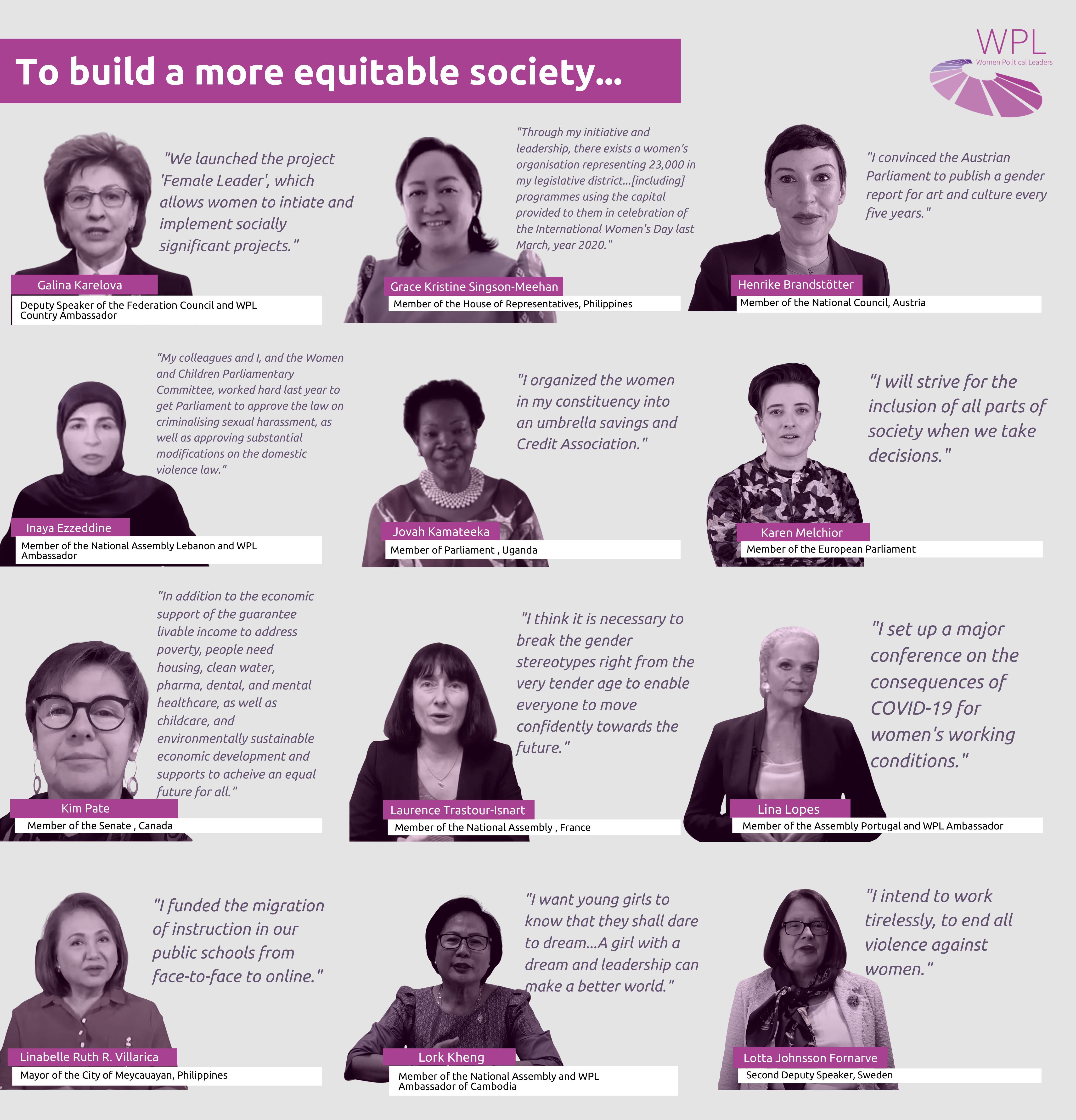 The targeted actions and proven solutions advanced by these Parliamentarians underline the necessity of acting in concrete and fact-based ways, despite a world often shaped by vague and illusory policies. Clear direction is required to construct and sustain equal opportunities for everyone, worldwide, and clear direction is precisely what the Reykjavík Manual provides.
A practical toolkit for fostering inclusive and resilient societies, the Reykjavík Manual compiles the successful strategies and experience of women leaders, outlining achievable pathways to the full realisation of equal rights within the framework of the UN's Sustainable Development Goals (SDGs).
The voices of women leaders constitute the very essence of the Reykjavík Manual, a living document conceived to evolve over time, in order to remain a pertinent and indispensable source of ideas and inspiration for all. This Manual is just one among many featured projects undertaken by Women Political Leaders, an organisation defined by its commitment to raising awareness and its mission to stimulate global conversations and collective actions toward building a more equitable society.
Through publication and periodic updating of the Reykjavík Manual, WPL will continue to spotlight the decisive role played by women leaders in responding to our most present challenges.