Every year, World Water Day raises global awareness about the 2.2 billion people worldwide, that's every one in three people, living without access to clean and safe water. World Water Day 2020 was particularly significant as the COVID-19 pandemic is forcing the global community to view water from a different perspective. Not only must governments, international organisations and local communities consider the complex and nuanced relationship that society has to water resource distribution, conservation and management, but they must also acknowledge the substantial impacts that water has on the climate, disease, and inequality as well. 
Haydée Rodríguez Romero, Costa Rica's Deputy Minister of Water and Sea shared her expertise with Women Political Leaders (WPL) regarding the vital importance of a multifaceted water resource management approach: 
"We work to ensure water access and sanitation as a priority in the public agenda and climate action. We know that working together to protect water resources implies protecting people, their health and productive activities. An integrated approach for water management is necessary to reduce the climate crisis". 
Not only does an integrated approach to water help mitigate the effects of the climate crisis, but, in light of the current pandemic, water plays a critical role in stopping the spread of infectious diseases. While much about COVID-19 remains unknown, we can be absolutely certain that access to safe water and sanitation is essential in preventing its rampant spread.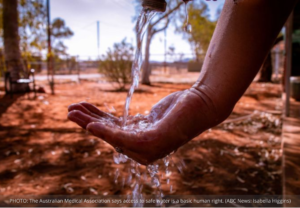 Regular and correct hand hygiene is of particular importance: handwashing, with soap and clean water, should be properly practiced as it significantly reduces the risk of transmission. On March 13th, Dr. Tedros Adhanom Ghebreyesus, Director-General of the World Health Organisation (WHO), launched the #SafeHands challenge, encouraging citizens and leaders to share videos of effective hand hygiene. Many politicians worldwide have joined in too! They understand that the lives of their citizens are at stake.
Despite progress, for many people around the world this simple, yet effective, method of lowering the risk of transmission is taken for granted. What about the communities that do not have reliable access to clean water and sanitation? What steps have been taken to help give these groups sufficient advice to counter the spread of COVID-19?
Commenting on the WHO/UNICEF Joint Monitoring Programme for Water Supply, Sanitation and Hygiene 2000-2007,  Dr. Tedros Adhanom Ghebreyesus says:
"Many homes, healthcare facilities and schools also still lack soap and water for handwashing. This puts the health of all people – but especially young children – at risk for diseases, such as diarrhoea. Safe water, sanitation and hygiene at home should not be a privilege of only those who are rich or live in urban centres."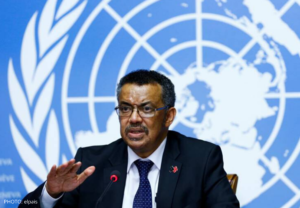 A comprehensive approach to water management is necessary worldwide; one that takes inequality and lack of resources into consideration, in addition to underlining water's elemental role in sustaining human life, the planet and more.  Nanaia Mahuta, Minister of Māori Development and Local Government and Associate Minister for Environment of New Zealand, imparted her community's experience with integrated water resource management to WPL: 
"Ko te koru, ko te wai, ko te wai ko te puāwai, ka puta ka ora te whēao ki te āo mārama, te taiāo te āo tūroa, Tīhei Mauri Ora.

The Maori worldview connects the mauri (life force) of all things to water that sustains our taiao (natural world), living species and humanity.  Our aspiration to care, protect and restore waterways is a commitment to the enduring properties of our natural environment that sustains life."
Water has the power to sustain humanity. That means that access to clean running water has the power to help prevent the spread of infections, reduce the effects of climate change, and it even has the power to level inequality between women and men.
According to the UNESCO World Water Assessment Plan, how water is distributed depends on a variety of social factors, including gender norms. Women and girls are overwhelmingly responsible worldwide for collecting water and using it to sustain the wellbeing of their families. Despite their central role in water distribution, the UNESCO WWAP notes a severe lack of women at all decision-making levels, communal, local, national and international, surrounding water resource management. Women need greater representation in ministerial positions related to water resources and sanitation. "Gender-responsive water governance" is essential to eradicating inequality and helping vulnerable communities access the water they need and deserve. 
So, let us all work collectively to flatten the curve and stop the spread of COVID-19. The power of cooperative action could be the key to fighting this virus. Lindiwe Nonceba Sisulu, South African Minister of Human Settlements, Water & Sanitation, recently acknowledged this very sentiment in an interview with The Citizen:  
"We call upon everyone in the human settlements, water and sanitation sector to work with the government in responding to the coronavirus. We also appeal to residents where we will be providing services to work with our officials. This is a matter which requires all of us to play our role in order to succeed."
In the spirit of "playing our role," we must also recognise the underlying inequalities and vulnerabilities that place certain communities and groups in precarious positions during times of crisis. 
Let's continue to raise awareness and work together to end issues like unequal water distribution and climate change, which unjustly amplify the consequences of novel twenty-first century threats.