Women in Parliaments (WIP), the most prominent and largest WPL community, cooperates strongly and directly with many Parliaments worldwide. WIP Ambassadors are senior Members of Parliaments, appointed by the President of their Parliament, and play a key role in the activities of WIP.
WPL is pleased to announce three new WIP Ambassadors: Ms. Tamar Chugoshvili for Georgia; Dr. An Capoen for Belgium; and Ms. Marie Jeanne d'Arc Masy Goulamaly for Madagascar.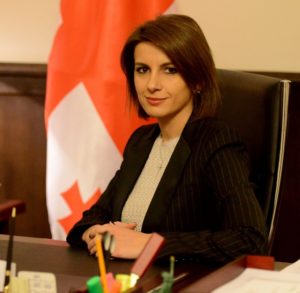 Ms. Tamar Chugoshvili, new WIP Ambassador for Georgia, is the First Vice-Speaker of the Parliament of Georgia and the Head of the Gender Equality Council of the Parliament. Before occupying this position, Chugoshvili was the Assistant to the Prime Minister of Georgia on Human Rights and Gender Equality Issues. She participated in development of the first national strategy and the Governmental action plan on human rights protection. During the same period, she served as Government's focal point for the EU Special Representative to Georgia on Legal and Constitutional Reforms and Human Rights, Mr. Thomas Hammarberg.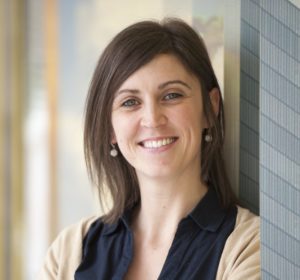 Dr. An Capoen, new WIP Ambassador for Belgium, is a Member of the Belgian Federal Parliament. As Member of the Foreign Affairs Committee, she dedicates a lot of attention to the position and protection of women and children. For example, Capoen has successfully passed legislation to enhance the role of education for young girls in developing countries. In addition, as deputy member of the Healthcare Committee, she used her expertise as a surgical pathologist to attain full reimbursement for breast reconstructions after cancer.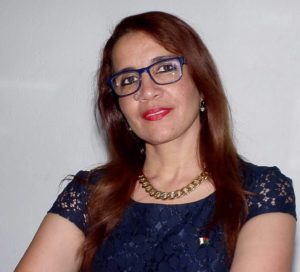 Ms. Marie Jeanne d'Arc Masy Goulamaly, new WIP Ambassador for Madagascar, was the first woman from the Southern Region of Androy, Madagascar to be elected to the Parliament in 2013. Masy Goulamaly is President of the Social Affairs and Women Committee and since the year 2000 has been a member of the Malagasy Chamber of Commerce and Industry. She is also President of the NGO 'Androy Miavotse Malaky', a not-for-profit organisation that supports the most disadvantaged and vulnerable groups of people (especially women); striving to combat under-aged child marriages and teenage, high-risk pregnancies as well as build schools and churches in the most remote areas of the country's Southern region.