Silvana Koch-Mehrin is President & Founder of Women Political Leaders  (WPL), Vice-President of the European Parliament (2009-2011), and Member of the European Parliament (2004-2014).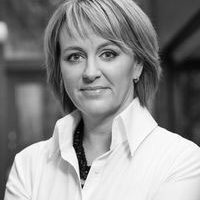 Hanna Birna Kristjánsdóttir is Senior Advisor on Women's Leadership at UN Women, Chair of the Reykjavík Global Forum Board, Member of the WPL Board, Minister of Interior of Iceland (2013-2014), Member of Parliament (2013-2016), and Mayor of Reykjavík (2008-2010).
Stephanie Michel is Legal Counsel at WPL and provides legal advice to  WPL. She is a Professor at the University of Hannover, Germany, her home country She previously managed the German association of notaries and worked many years as a solicitor.