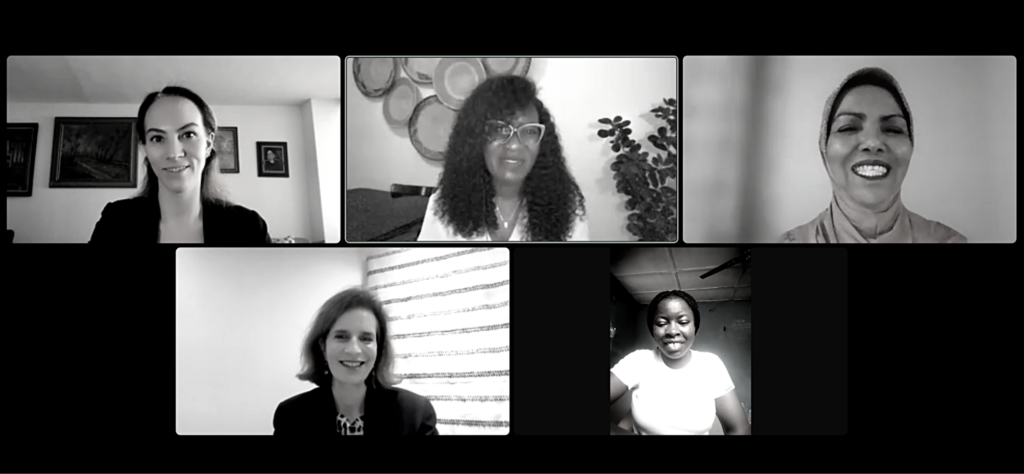 Women Political Leaders (WPL) is hosting a high-level panel discussion on "Advancing women leaders' role in climate action" at the 66th session of the Commission on the Status of Women on March 16, 2022, from 4:00 pm to 5:30 pm CET. 
Guided by the priority theme of CSW66; "Achieving gender equality and the empowerment of all women and girls in the context of climate change, environmental and disaster risk reduction policies and programmes", this session explores effective ways to advance women's leadership in climate action.
Key Takeaways
The global pandemic didn't just expose the gender equality faultlines, but it drastically increased these very inequalities.

If not urgently addressed, these inequalities and the lack of women will lead the world towards climate solutions with even greater gender biases which are detrimental to women and girls and, ultimately, society as a whole.

Gender stereotypes that disproportionately affect both women and girls should be tackled at all levels.

Climate action is not gender-neutral and shouldn't be treated as such. Acknowledging the unique position of women within the climate discourse and the numerous socio-cultural, political, and economic barriers that hinder women's active participation is a great first step. Women are greatly burdened by-traditional gender roles, unpaid care work, and prejudicial political systems that discriminate against them based on their age, race, social status, etc.

There's a pressing need to upskill women to increase their participation in decision-making and leadership positions in climate action.

This can be done through investments that strengthen innovative agricultural programs pushing for climate justice action, strategic cross-sectoral collaboration, and partnerships among allied stakeholders. 

Support for women's work should include tangible resources, tools, and significantly reduced barriers that go beyond slogans to actual outcomes and accountability.

There needs to be teaching and training of women on climate-resilient crops, moving from depletion-based economies to regeneration, and implementation of social security care policies that protect women.

Institutional, political, and governing structures that ensure the implementation of gender progressive climate policies should be strengthened, accessible, and focused on women's leadership.

All structures need to reject biases and lean into new ways of working by including women's decision-making, leadership, and active participation.
Watch the session here.