Celebrating Healthcare Heroes: the visible and invisible ones
Amazing nurses, midwives, and female health ministers, parliamentarians and politicians are making a difference in the fight against COVID-19 & in the long term battle for a more inclusive, sustainable global healthcare system. 
In times of prosperity and in times of crisis, the vital contribution of nurses and midwives are a driving force for global health, security, and well-being. Their efforts are more important than ever as the COVID-19 pandemic continues to paralyze our global community. Without them the battle would simply be lost!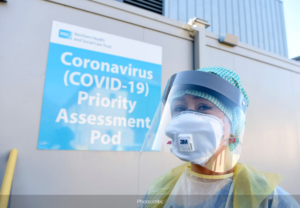 According to the World Health Organization (WHO), an astounding 70% of the global health workforce are women. Of these workers, nurses and midwives account for nearly 50%. Despite clear evidence that women are responsible for a majority of current healthcare efforts, they do not seem to receive adequate recognition in non-emergency situations. Some experts, policymakers and medical professionals are beginning to underscore the disproportionate risks that women face during pandemics not only as a majority of healthcare workers, but also as those responsible for intimate care which includes longer periods of exposure and heightened risk of transmission.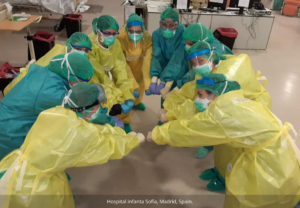 In addition to working as nurses and midwives, women are spearheading the fight against COVID-19 on multiple levels: as doctors, medical researchers, epidemiologists, Parliamentarians and Ministers, all while facing disproportionate social, economic and health risks. This is not to discount the valuable work of men; it is an opportunity, however, to give women the visibility and attention they have rightly earned as leaders.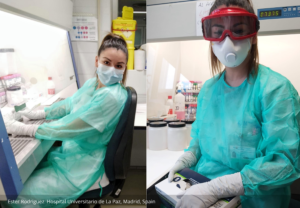 So, what can be done to support nurses, midwives and women in healthcare roles? Female ministers and parliamentarians are in the driving seat for cooperative responses to COVID-19 worldwide, while raising situational awareness and visibility regarding the unique role of women in healthcare. The international community needs to hear and read about the essential work of these women, as well as of men. More importantly, in a world devoted to images and social media, it is an obligation to ensure that women leading the charge and offering significant contributions to the global pandemic response are shown.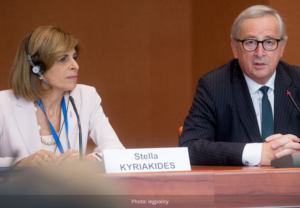 Although women make up 70% of the health workforce, they only comprise 25% of senior leadership positions in healthcare. Images circulating every day on TV and in social media are portraying only one side of the story, and they hardly show that 25% of leaders in this sector are women. Where are the female leaders in different health sectors? Where are their voices, their daily battles, their contributions?  
How long will it take before they have a seat at the decision-making table? A lack of women in leadership positions is not only a question of equality, it is worrying because health emergencies have different effects on men and women.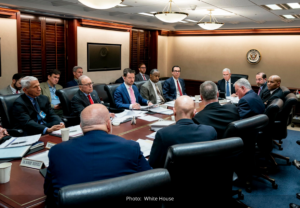 Those in leadership positions will delegate where funding and resources are distributed and, if women aren't at the table, the response could ignore the disproportionate risks and suffering that women face in times of crisis. Just last year, the Global Preparedness Monitoring Board recommended including more women leaders in this process so that these issues could be comprehensively addressed, yet a vast majority of COVID-19 task forces remain overwhelmingly male. It is important not only to acknowledge women's roles in healthcare, but also to ensure that responses to health emergencies are sensitive to the role women leaders can and should play.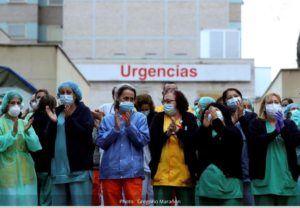 In addition to raising awareness, it is important to invest in nurses, midwives and the healthcare sector to change the numbers in the near future. This means, in particular, supporting the next generation of healthcare students, many of whom are female and must confront unique challenges on their career journeys. The UN High Level Commission on Health Employment and Economic Growth states that investments in education and job creation in the healthcare sector will result in a return of 1) improved health outcomes, 2) global health security, and 3) inclusive economic growth. 
In honor of World Health Day 2020, and of  2020, the Year of the Nurse and Midwife, let's continue to raise awareness and visibility for the invaluable work of women in global healthcare. Let's look to women leaders and make sure we share these images as universally as those including men. Because one thing is certain: women ARE launching life saving initiatives, they ARE on the frontlines of the healthcare battle and they ARE offering new and innovative pathways to help us all recover from this pandemic. Let's bring a chair for them at the table and acknowledge their role as leaders!